Shabbona Lake State Park Campground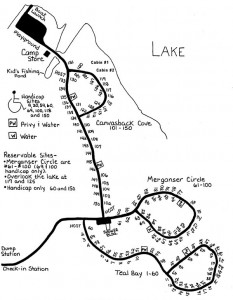 Shabbona Lake Campground is known as one of the top 5 campgrounds in Illinois!!! Located in Northern Illinois with a convenient drive from Chicago, Rockford or Quad Cities.  Rising gas prices are predicted to be high this summer, Shabbona's Camp Ground is an ideal close inexpensive trip.
Shabbona Lakeside and The Camp Store offers a limited number of campsites that include boat rental and a voucher to Pokanoka's Cafe.   if you are looking for a boat and restaurant visits with your campsite. Check out the great deals at: Campstore Site Packages Flyer
Remember on holiday weekends or exceptional weather weekends, that you may have to get there early for the best sites.
Reservations will be taken online at www.reserveamerica.com
Make your plans and see you at the campfire!